Bronze Three Crystal Ring
3 Crystal beads (white,green,yellow,red,blue) Wrapped with bronze wire Ring is made to be US size 8, but is open so the size can be adjusted a bit. I make these rings to order so the rings you receive may not be the rings in the pictures. 0.00 inches long.
This piece is nickel free.
The price for this piece is 50.00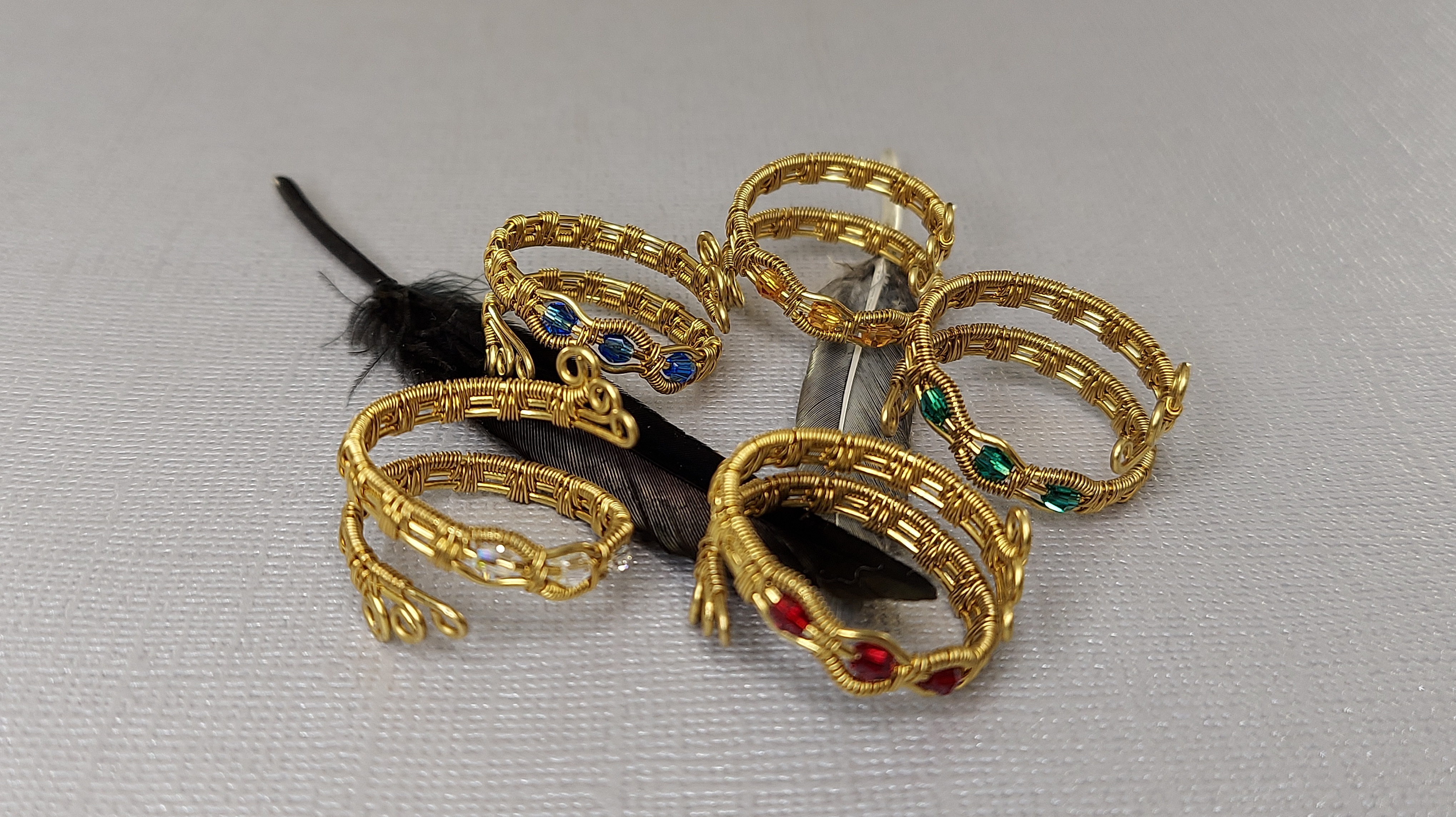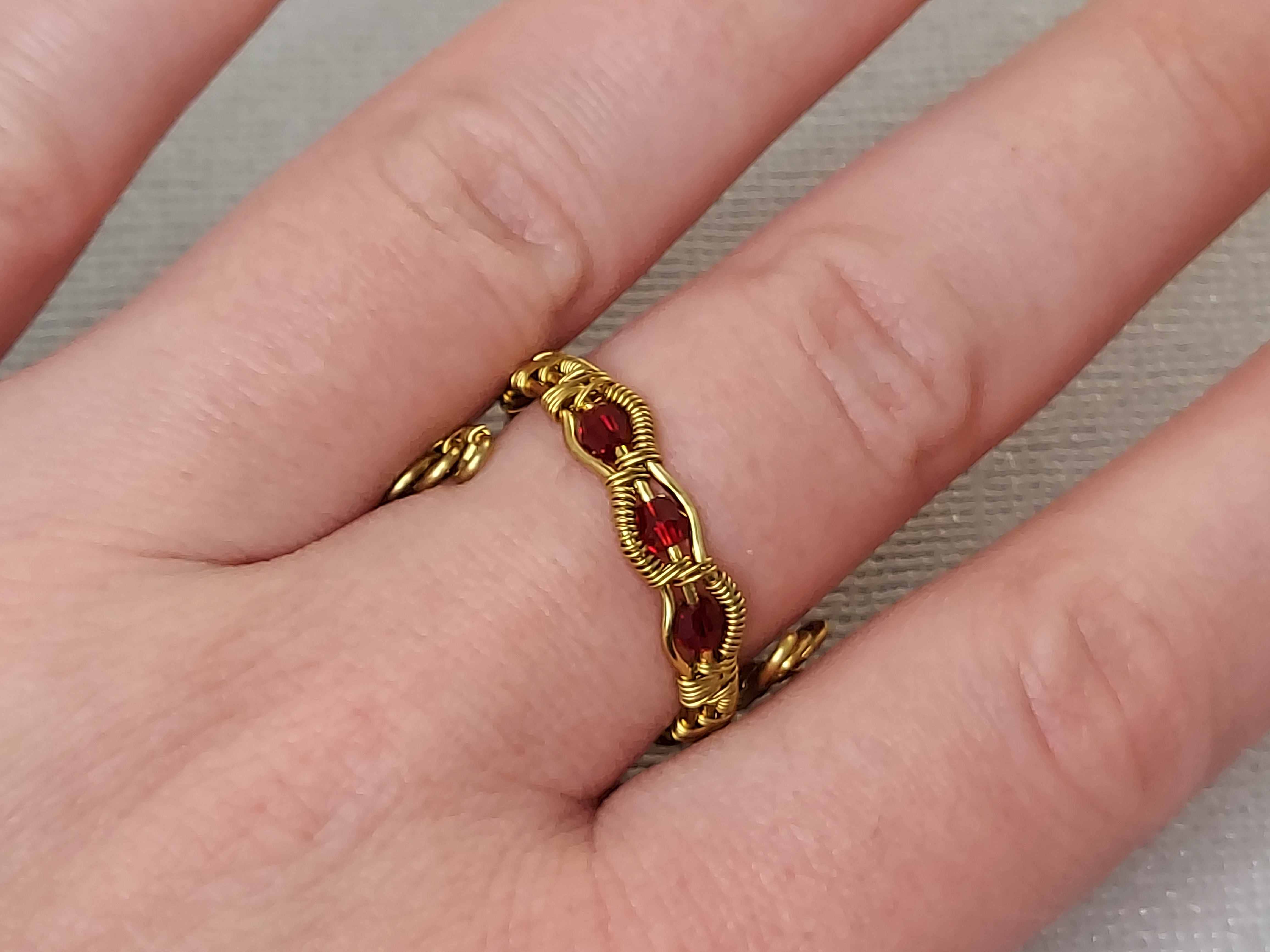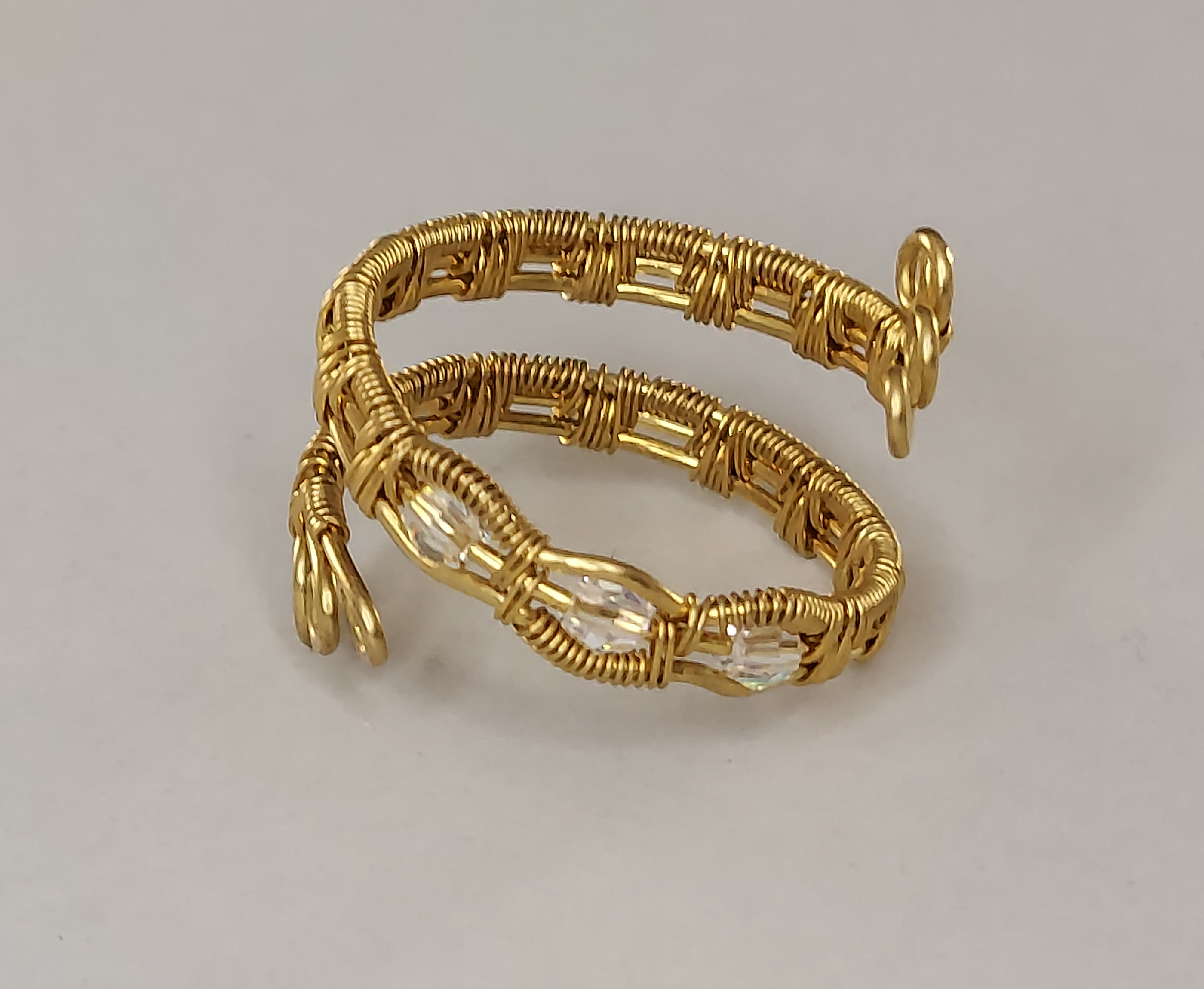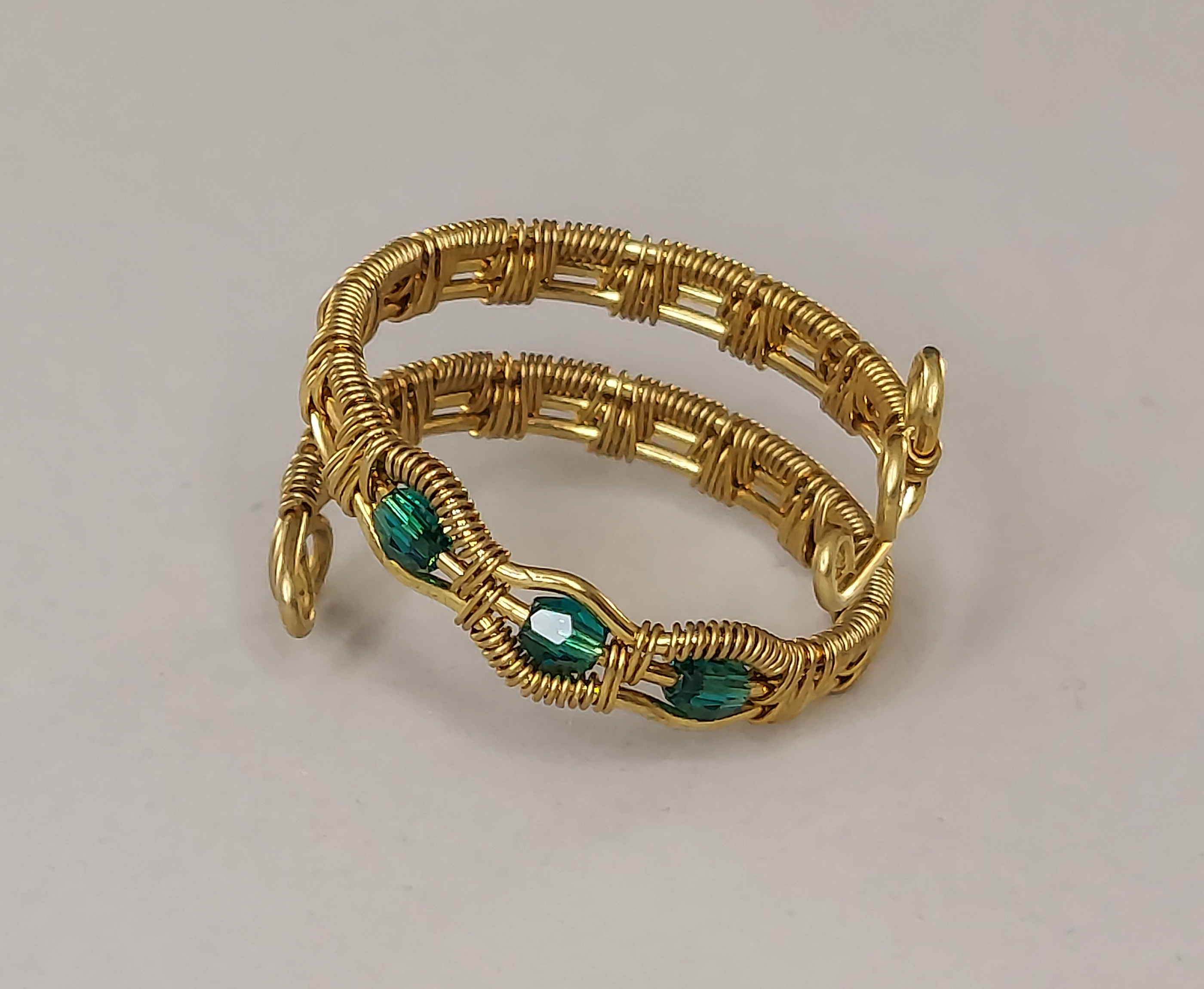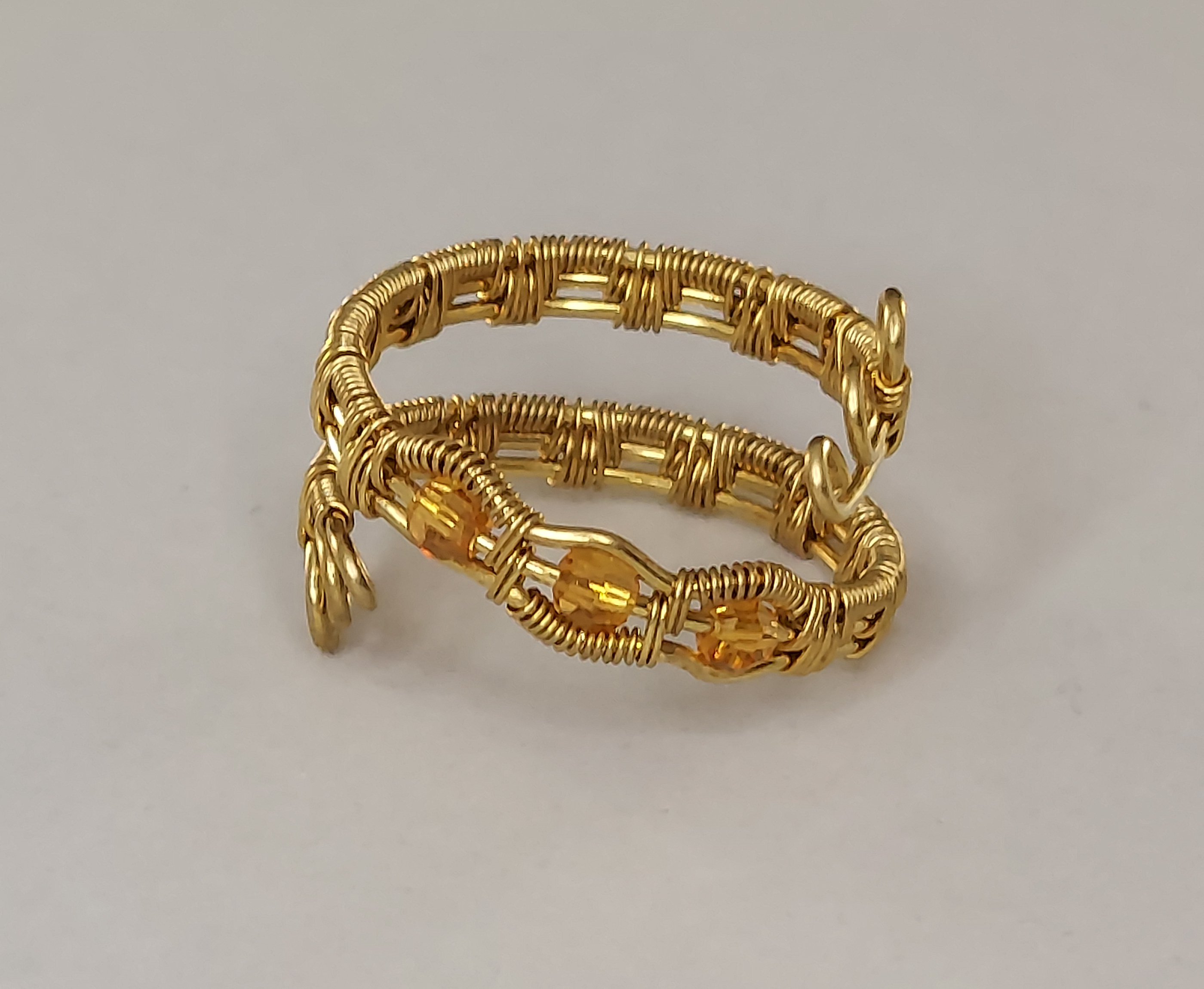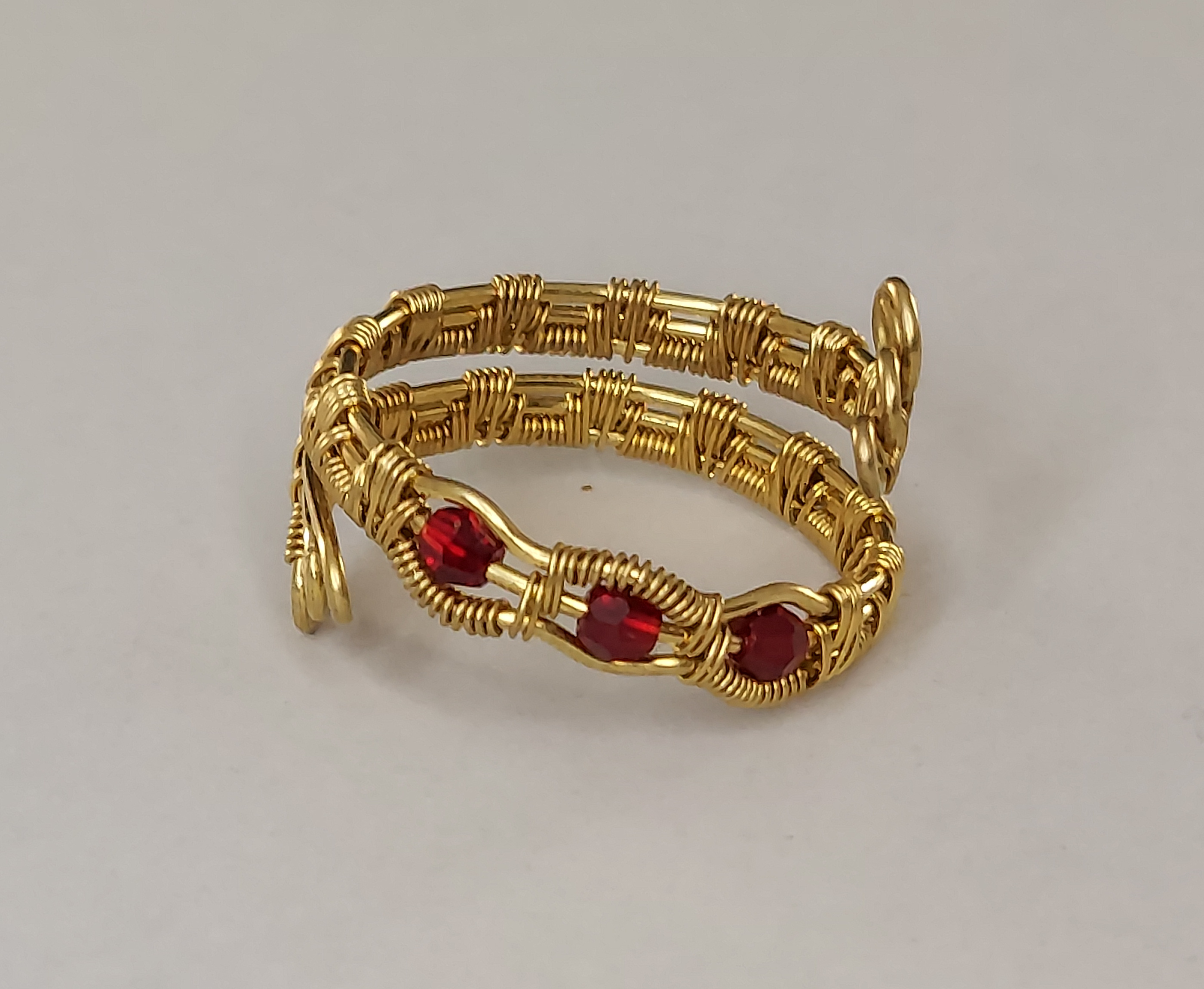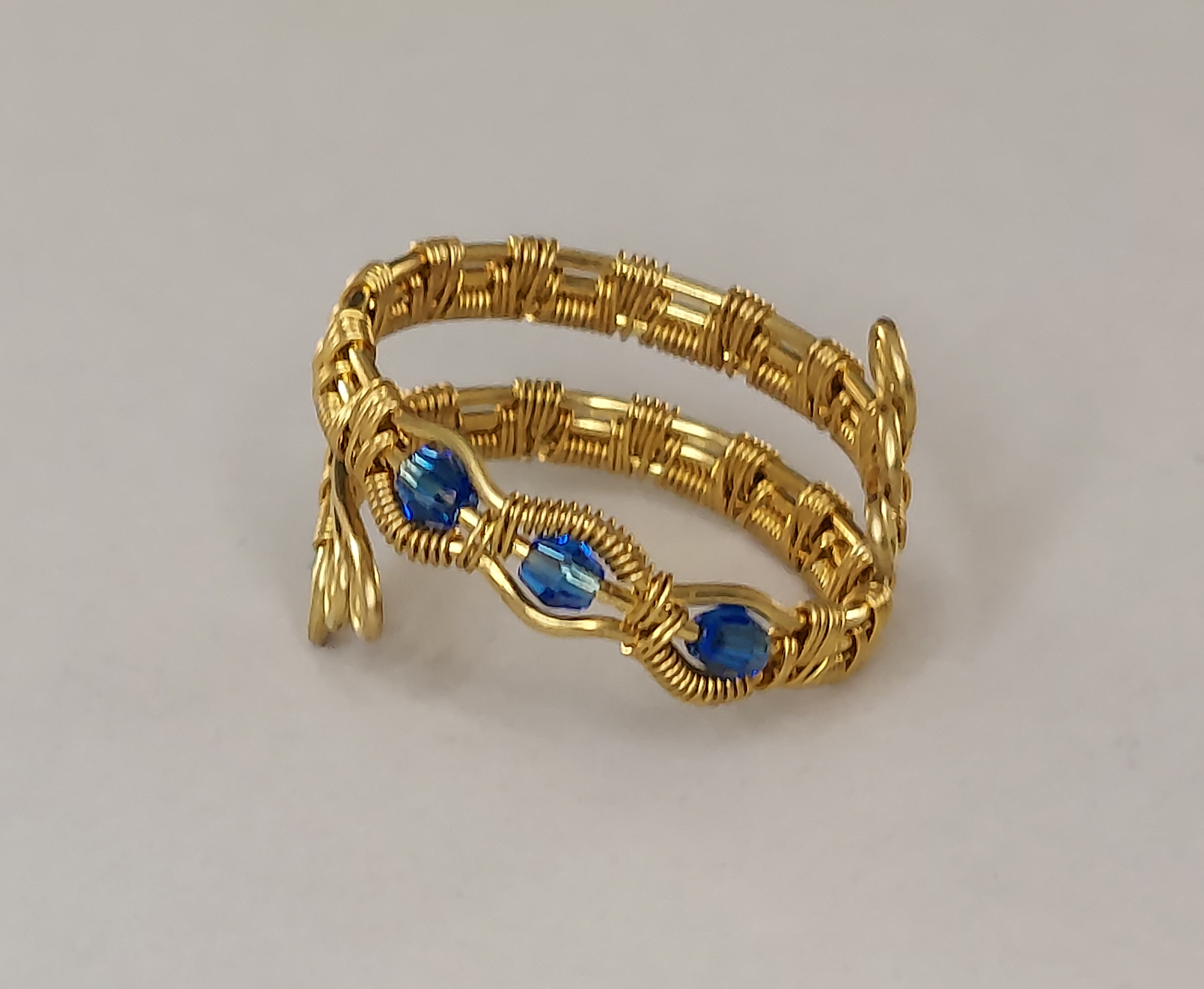 Etsy page for this piece.