Stone donut pendent wrapped with copper 4
Green, donut shaped stone Uniquely wrapped with copper wire Pendent hangs about 1 1/2 inches Comes with a 19 1/2 inch, black cotton cord with a wire S-clasp The item shown is the one that you will receive 19.50 inches long.
This piece is nickel free.
The price for this piece is 86.00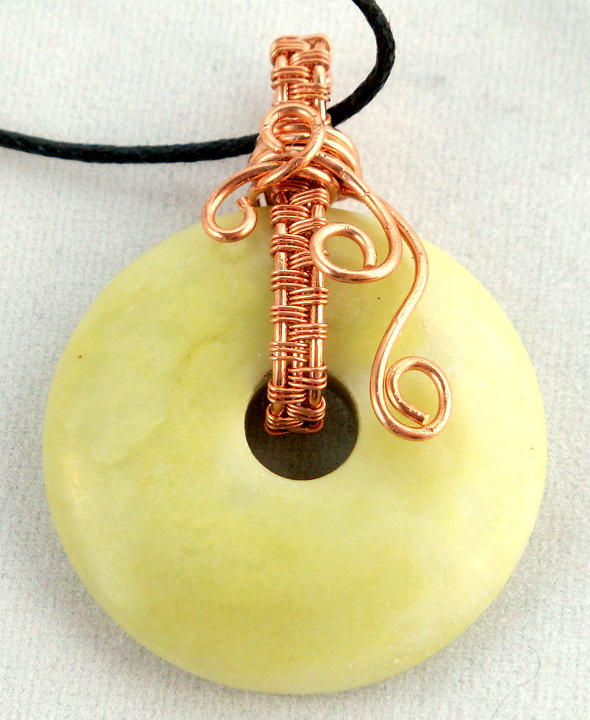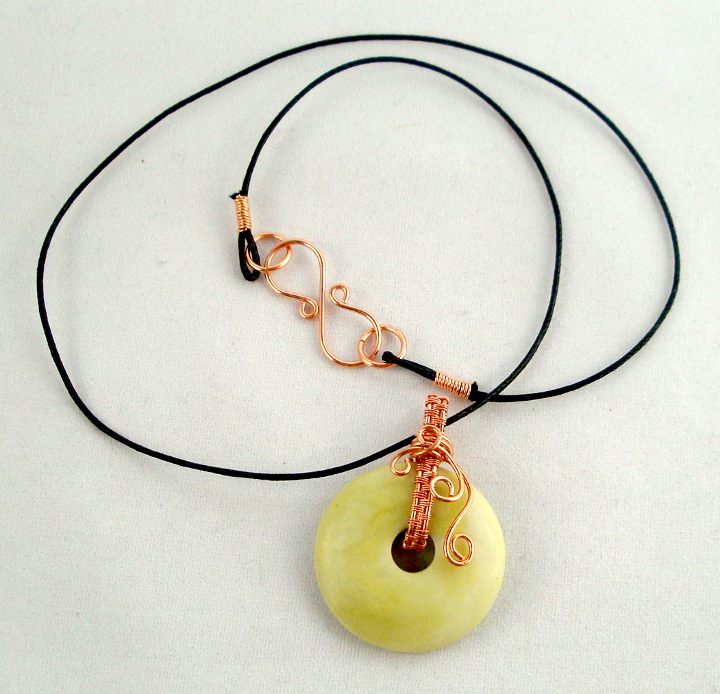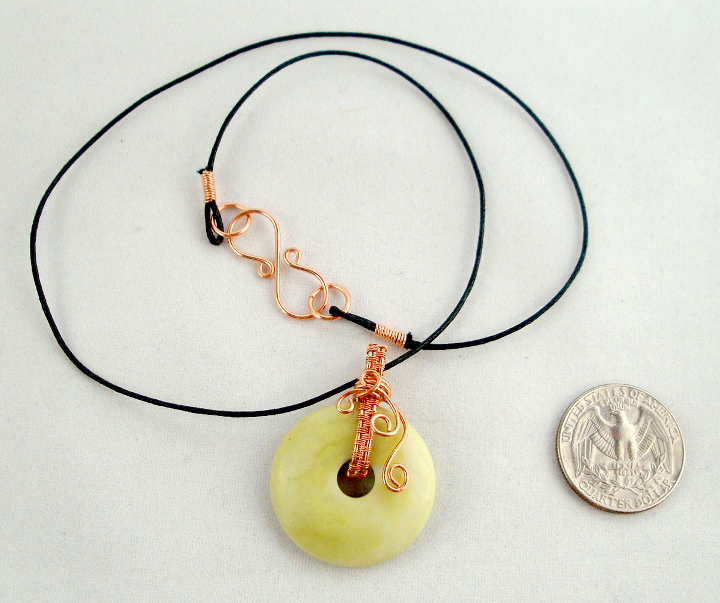 Etsy page for this piece.